Bush & Shrub Trimming
To ensure that your landscape is healthy and looks its best, we provide you with Bush & Shrub Trimming services at reasonable prices!
The Bush & Shrub Trimming experts at Tall Pines Landscaping will make sure that every area of your property is taken care of correctly the first time.  Homeowners in Geneva, St. Charles , Batavia and the surrounding areas trust us with their Bush & Shrub Trimming.
Get a free quote today or give us a call at

630-204-0755

.
GET A FREE QUOTE TODAY!
Fill out This Quick Form to Get a Quote FAST or call us directly at 630-204-0755!
EXPERT LANDSCAPE PROFESSIONALs
We are a team of experienced landscaping professionals.
Top-of-the-Line products
We use only top-quality equipment and products on your property.
Affordable, Quality Services
We provide affordable lawn care, landscaping, hardscapes & snow removal.
Your Satisfaction is our Priority
Trust us for your landscaping needs. Our job isn't done until you are satisfied.
Bush & Shrub Trimming SERVICES
We are committed to serving our clients to the best of our ability
There are many positive outcomes for your garden when you prune your bushes and shrubs. Just a few examples:
An improved landscape's aesthetics is one of the many benefits of regular bush and shrub trimming. Your garden can benefit from their addition of structure and style.
When trying to sell your home, well-kept plants and shrubs may do wonders for the property's visual appeal. Your home's worth may increase as a result of a well-kept yard that is more appealing to purchasers.
You may increase airflow to your plants by trimming back overgrown bushes and shrubs. Because poor ventilation can promote the growth of mold and mildew, this is especially crucial in regions with hot, humid climates.
To promote healthy development, prune your bushes and shrubs. You can promote fresh, healthy development and help your plants thrive by removing diseased or broken branches.
If you trim your plants regularly, you can help maintain and even increase their health. You can assist stop the spread of disease and pests over your landscape by cutting off any infected branches.
Better protection against potential harm caused by overgrown bushes and shrubs, which can become a tripping hazard if they are located near pedestrian paths or parking lots. By cutting them back, you can lessen the likelihood of injury and mishaps.
Light can be better directed to your other plants if you prune your bushes and shrubs. Removing overhanging branches might help more of your plants soak up the sunlight they need to flourish.
In conclusion, bush and shrub trimming can increase your landscape's visual appeal, curb appeal, air circulation, growth, plant health, safety, and light exposure, among other benefits.
We believe family-owned small businesses are the lifeblood of any community. 
We know you have many choices when it comes to your landscaping needs and appreciate your business and trust in us maintaining and beautifying your home.   
We look forward to meeting new clients and friends in 2022 and beyond!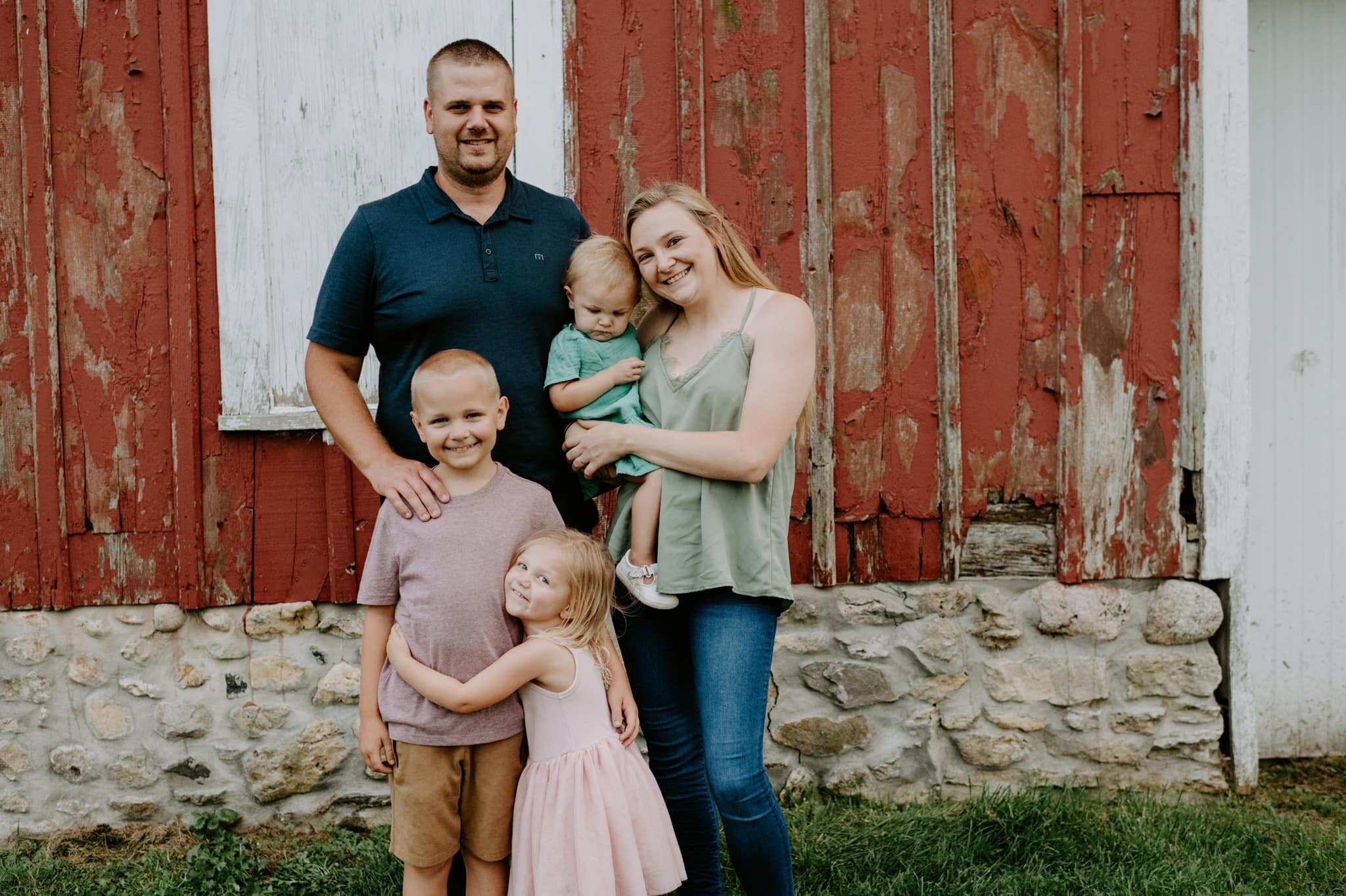 Nick & Cara Pedersen
Owners - Tall Pines Landscaping

We hired Tall Pines for our spring cleaning project this year and I'd highly recommend them. We have a 1/2 acre professionally landscaped lot with many trees, lots of seasonal scrubs, and many perennials.
They finished well ahead of the expected timeline. Good guys will be using them again.
Darren R.

Excellent service, they delivered and spread many yards of mulch and took care of some bed cleanup and lawn cutting while we were out of town. Highly recommended.
Robert P.
Thank you for your interest in Tall Pines Landscaping. If you have any questions regarding our services, please complete our contact form to schedule a call back or call us directly at 630-204-0755.  We are pleased to offer all types of lawn care, landscaping, hardscape and snow removal services for both residential and commercial customers.  We look forward to hearing from you!
PROUDLY SERVING
Geneva, St. Charles, Batavia and the surrounding areas